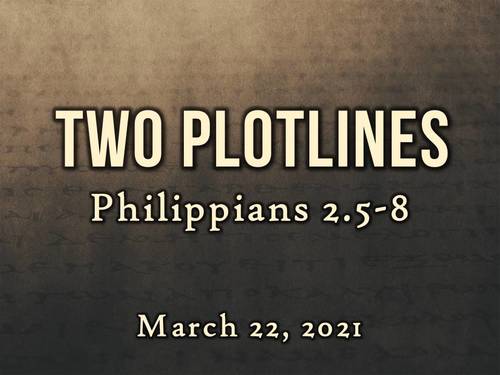 Philippians 2.5-8
Have this mind among yourselves, which is yours in Christ Jesus, who, though he was in the form of God, did not count equality with God a thing to be grasped, but emptied himself, by taking the form of a servant, being born in the likeness of men. And being found in human form, he humbled himself by becoming obedient to the point of death, even death on a cross.
Two plotlines fill the world with stories. The first tells of bottom-up progress: pauper to magnate, scavenger to CEO, log cabin to White House. In the Bible the stories of Joseph, Ruth, and David provide exciting examples of how people held in low esteem rose to power and blessing.
Another plotline tells of top-to-bottom change: height to depth, glory to shame, power to weakness, monarch to slave. One Bible person really fits this story line, and He urges all who follow Him to consider its meaning for them. He is the living Christ, God incarnate, who died as a criminal on a Roman cross for you. He laid aside His rights as Son of God to enter our world to find us. Our life stories should parallel His. We must become servants (slaves) of God for a needy world. It is a plotline few people will understand until we live it for them.
This Easter season let's reflect on the humility and exaltation of Jesus our Redeemer. One commentary on Philippians 2.1-11 provides us with this list of events to ponder.
Christ has always existed with God.
Christ is equal to God because He is God (John 1.1-14; Colossians 1.15-20).
Though Christ is God, He became a man in order to fulfill God's plan of salvation for all people.
Christ did not just have the appearance of being a man—He actually became human to identify with us.
Christ voluntarily laid aside His divine rights and privileges out of love for His Father.
Christ died on the cross for our sins so we wouldn't have to face eternal death.
God glorified Christ because of His obedience.
God raised Christ to His original position at the Father's right hand where He will reign forever as our Lord and Judge.

Soli Deo Gloria,
Pastor Jeff